ONLY THE BEST AT GCS!
We're proud to offer a comprehensive Athletics Program that continues to grow that includes Boys + Girls Basketball, Boys + Girls Soccer, Boys + Girls Volleyball, and Cheerleading.
We play against Christian schools, private schools, and public schools. We also compete in the Northern Illinois Christian Conference. The NICC is made up of 7 Christian Schools spread throughout Western Illinois and Eastern Iowa – Galesburg Christian School, Pathway Christian Academy (Kalona, IA), Unity Christian School (Fulton, IL), Tri-State Christian School (Dubuque, IA), Faith Christian School (Dixon, IL), Quad City Christian School (Moline, IL), and Morning Star Academy (Bettendorf, IA).
All of your child's needs can be met in the same building throughout the day. Rather than dropping off your student with a friend or family member, you can bring them straight to school!  In addition to that, Monday-Thursday students work on their homework after school before playing & doing other activities.  A teacher is available during this time to assist students with their work.
Cost is $3/hour and is billed monthly.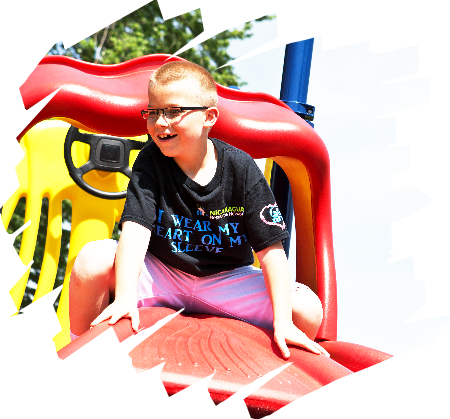 Before Care
• Morning drop off is available at 7:00am.
• No charges are made after 7:45am.
• Parents must sign their children in.
After Care
• Afternoon pick up is as late as 5:30pm.
• No charges are made until 3:45pm.
• Parents must sign their children out.
Exceptions
NO Before + After Care available on:
Days off, half days, early dismissals, or snow days.
Our Summer Care Program (open to the public for any child ages 3 and above) means more than just day care for your child during the summer months.  We plan our camp to be a positive, enriching and growing experience for your child.
The desire of GCS and its staff is to provide care that enriches your child's daily life. The comfort of knowing your child is in a loving atmosphere brings peace-of-mind as you carry on your daily responsibilities.
Our program includes arts & crafts, structured activities, free play, and MUCH MORE!
Our summer care program will begin on May 26th, 2020 and will conclude August 21st. The program will be closed on July 4th.
DAILY PROGRAM: 7:00am – 3:30pm
AFTER CARE: Available from 3:30pm to 5:30pm
GCS Student
$100/week or $25/day
NON – GCS Student
$120/week or $30/day
A unique feature of our camp is you only pay for the days you use/need which may vary from week to week – our goal is to be flexible & accommodating to meet your needs. After Care is available until 5:30pm for $3 per hour / per child.
NEW! Discounts available for GCS families! You can save on Summer Care when you choose 12 month payments or pay in full options. View these discounts in our tuition calculator HERE.
Your account balance will be due at the end of each week.
National Honor Society
The National Honor Society (NHS) is the nation's premier organization established to recognize outstanding high school students. Chapter membership not only recognizes students for their accomplishments, but challenges them to develop further through active involvement in school activities and community service and provides scholarship oppurtunities for our graduates.
Theatre
Jr/Sr High Theatre offers an elective course in which students learn acting skills, script analysis, basic technical skills and storytelling on the stage. Students perform in chapel, in the Veteran's Day Program, Christmas Program and Spring Concert. This year we are hoping to expand and produce our own spring play!
Elementary students are invited to learn the basics of storytelling and acting through rehearsals and performances at the Christmas Program and Spring Concert each year.
Driver's Education
GCS is proud to offer Driver's Education sponsored by Balda Driving School. This class includes classroom and behind the-wheel training taught by Deb Summers for the cost of $380.
Dual Enrollment Courses
In an effort to support college readiness, GCS allows students to participate in Dual Credit Courses at Carl Sandburg College to meet or exceed graduation requirements.
Homeschool Partners
Homeschooling families are granted full access to our comprehensive and growing athletic program by enrolling in one course per semester and participating in our Veterans, Christmas and Spring Productions. Cost per family/per sport is $75 for the first child, $50 for the second, $25 for the third.
You may also enroll your homeschooler in one of our electives for an additional fee. Classes and fees are listed on the registration form below.